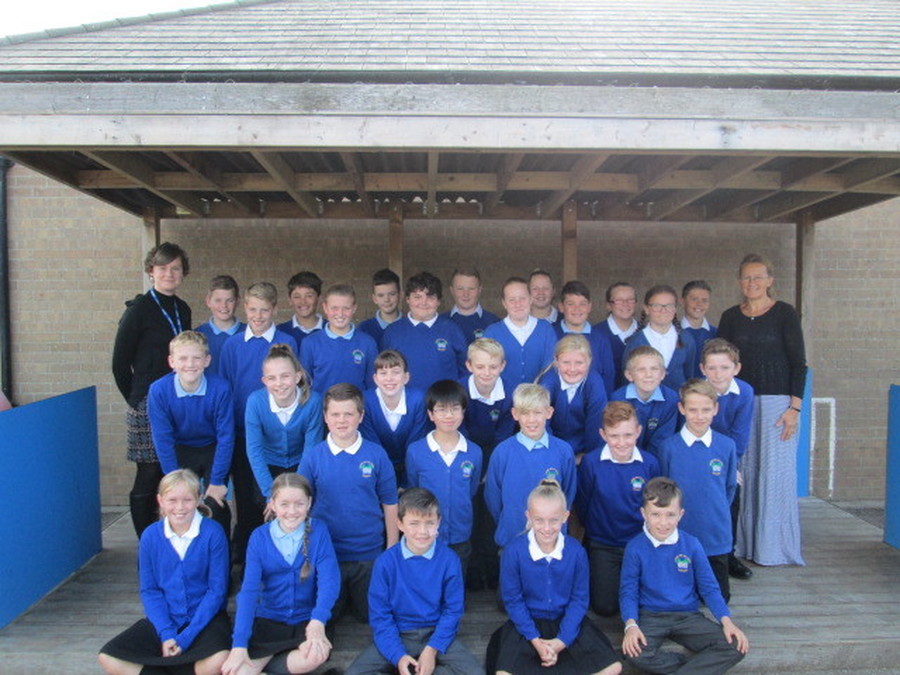 Year 6
Class Teacher – Mrs Dennis
HLTA - Mrs Schneidau-Lappi
Year 6 is a special time in a child's life. It is a time when our pupils have the chance to prove that they are able to develop mature and conscientious attitudes towards their own learning and to develop attitudes and routines that will help them cope with the demands of secondary school. It is also a time when they celebrate their achievements and the end of their primary school career.
As the oldest children in the school, we expect Year 6 to set an example to the rest of the school in terms of behaviour and attitude towards learning.
We expect the children to strive to achieve their full potential in all areas of the curriculum and to take responsibility for their own learning - to challenge themselves, to aim high, and be prepared to achieve.
Our aim is to be the best that we can be and we do this by working hard but having fun at the same time. Being creative in our thinking and our learning means life is never dull! Our lessons are relevant, interesting and fun and we buzz with the excitement of learning because we enjoy what it is we are learning about. We strive to be a dynamic class that seeks out new challenges; we set ourselves aspirational targets and we try our hardest to reach them!
Reading
Weekly guided reading, with either the teacher or HLTA on a turnaround basis, involves plenty of discussion as we unpick a text and consider author's language choices and intentions. Through careful questioning, we aim to develop the more complex skills of inference and deduction.
You can help at home by ensuring that your child continues to read regularly at home, for both enjoyment and challenge in order to develop these skills and widen their vocabulary at the same time!
Reading Journals are expected to be filled in on a daily basis. Mrs Dennis collects in Reading Journals every Monday to monitor.
PE
We do PE twice a week throughout the year. Please make sure that your children have named kit in on both these days and that, if possible, earrings are left at home on these days. You can see the PE Curriculum on the school website.
Homework
Homework is set on Fridays and is expected to be handed in by the following Wednesday. It usually consists of both a maths (mostly using the web based My Maths programme) and literacy task which also includes weekly spellings to learn – but may well incorporate other areas of the curriculum too. It is really important for Year 6's to get into good habits of doing their homework in order to prepare them properly for Year 7.
Growth Mindset
Our focus this year is to develop a growth mindset. We have introduced 8 characters: 'Hamed the Hedgehog (Have a go); Isham the Insect (Keep Improving); Kuba the Caterpillar (Concentrate); Edward the Elephant (Enjoy Learning); Deema the Duck (Don't Give Up); Isabel the Iguana (Use your Imagination); Colin the Camel (Be Curious); Tim and Tina the Tortoises (Be co-operative). These characters will be used to embed our 'Growth Mindset' ethos.
Rewards
Whilst we recognise that hard work and effort bring their own reward, as a whole school we strive to earn as many 'House Points' minutes as we can for either St. George, St. Andrew, St. David or St. Patrick.
Home/School Communication
We have an 'open door' culture at our school and parents are actively encouraged to come in and speak to teachers. Mornings are always very busy so try to arrange appointment after school if possible.