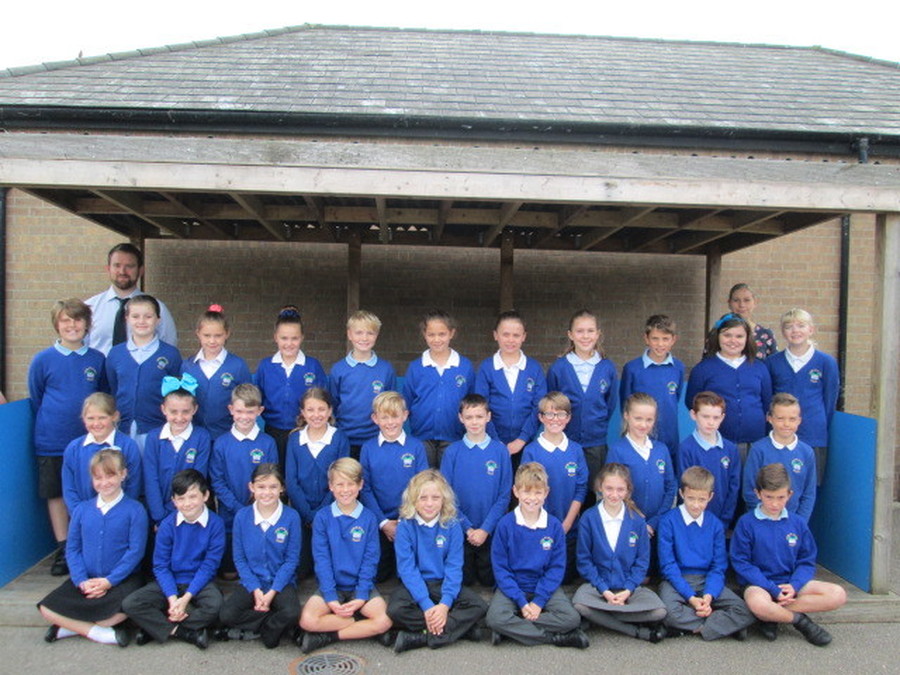 Year 5
Class Teacher - Mr Gilbranch
HLTA - Miss Wright
In Year 5, the children continue to take greater responsibility both for their learning and for their contribution to the whole school community. In lessons, we encourage them to challenge themselves in their learning, to take risks and to aspire to achieving their very best as independently as they possibly can. We encourage them to challenge themselves, accepting that making mistakes is a vital part of the learning process. If they make mistakes, these can be fixed and learnt from. They increasingly take on more whole school responsibilities, such as mentoring and helping younger children during lunchtime, being class monitors and keeping the PE shed tidy.
Reading
Children have between 3 and 4 class reading session per week. These provide them with the opportunity to further extend their reading skills: develop a greater understanding of the various text types and explore texts using a variety of comprehension skills (e.g. Inference and Deduction). It is still very important that your child continues to read as much at home (independently and to an adult) as possible as this will not only develop their reading skills but also provide them with great ideas for style and vocabulary that can be used in their writing. Children are encouraged to read a variety of text types from comics to complex novels. Enjoyed a wide variety of text types will help develop a love of reading. We promote reading at home through our 'Reading Rollercoaster' card scheme. We encourage the children to take responsibility for their own reading and demonstrate a desire to improve.
PE
PE is timetabled into two slots a week and may be indoor or outdoor depending on the skills being developed and of course the weather. The days in which PE is timetabled will change throughout the year to accommodate our specialist Games, Dance and Yoga tutors/coaches. Your children will be told in advance when these times change. Children should always keep their named PE kit in school, taking them home each half term. Earrings must be taken out during PE lessons, so your child should either remove them on PE days (preferable) or be able to independently remove them prior to the lesson. We ask that if your child is going to get their ears pierced they do so at the beginning of the Summer holidays to give them chance to heal. If they get them pierced during school time, they are likely to miss PE or club sessions.
Homework
Reading as often as possible during the week is the main focus of homework. Studies have repeatedly shown that regular a frequent reading has the greatest impact on success at school. Maths (usually in the form of MyMaths) and English homework will be set every other week on a Friday, to be completed by the following Wednesday. We will alternate between these – one week Maths and the following week English. The English homework will vary but typical will involve reviewing, editing or finishing their class writing projects. In addition, children are set weekly times tables and spellings, both to be tested the following week. We also set a 'Creative Journal' task every week to get the children thinking creatively and complement our Art lessons. We try to aim to set the children around 45-60 minutes of homework a week. If you have any questions regarding homework, then please don't hesitate to come and ask.
Class Rewards
Our class rewards take the form of house points. Points are awarded on an individual basis to a child who has demonstrated something that is exceptional for them in terms of effort, achievement, showing a good attitude to learning or for work of a high quality. House points may also be awarded to a child whose actions reflect our school's Gospel Values or the class rules. House points are totalled up after every two weeks. School wide competitions (e.g. Sports Day and the Speech Competition) will also be run with house points awarded. Although winning points and certificates is satisfying, in Year 5 we emphasise the importance that the children should want to do well for satisfaction this gives them rather than house points, certificates or rewards they receive. These are a bonus for all their hard work and effort. The class also nominate and vote for a 'Class MVP' every week (if possible) who has gone 'Above and Beyond' during the week. The winners of this award will be included in our Gold Book selections.
Kingswood
Our residential to the Kingswood centre in West Runton is one of the highlights of the year. In many ways is perfectly reflects the ethos which we encourage in Year 5. The trip is about being independent (spending time away from parents and carers); taking responsibility for looking after themselves; challenging themselves; boosting their self-confidence; supporting, tolerating and encouraging others; having an amazing time and creating memories.
Spring term Curriculum Overview 2019